Arkansas Notary Packages and Supplies

 Arkansas Notary "Discount" Association Co.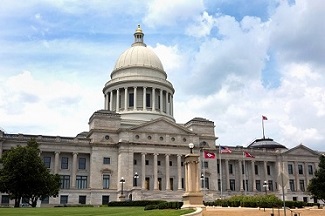 Helping Notaries since 1940, we make becoming a new Notary public or renewing as a Notary public in the State of Arkansas straightforward and hassle-free. 
We are your central Notarial source to securely order your required 10 year term $7,500 Notary public bond, official Notary seal stamp, official Notary impression seal embosser, official Notary recording journal and other key Notarial supplies.
Select from 5 low cost new or renewal Notary bond packages.
100% total satisfaction is guaranteed.
EXPRESS Notary bond service and expedited shipping are available.
Important State of Arkansas Notary link:

Get the signature in the correct area every time with self-adhesive sign here page flags! Request action for specific tasks and get fast results. These page flags do all the work for you and save yourself the trouble of having to provide instructions for multiple signatures placements.
120 total red flags that each measure 1-7/8" L x 9/16'' H.
Removable, repositionable and are housed in a round dispenser.
Price as low as: $5.00