Idaho Notary Packages and Supplies

 Idaho Notary "Discount" Association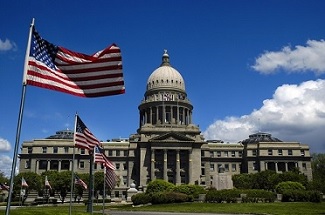 Since 1940, NotaryBonding.com has the experience in assisting The Gem State with becoming a new notary or renewing as a Idaho notary public. We are your main notarial provider to securely order your required 6 year $10,000 notary public bond, errors and ommissions policies, official notary seal embosser, official notary stamp seal, certificate stamps, official notary recording journal, and other important notarial supplies.
Idaho notaries protect yourself with an E&O policy today! Acquiring an E&O policy protects you as a notary public. For an affordable price, E&O insurance protects you from a lawsuit in the event of a simple error. It is a common misunderstanding that your notary bond protects you, when in fact, it protects your customers. You are required to pay the bonding company back if it has to make a payment on a claim. Gain peace of mind by securing an E&O policy.
100% total satisfaction is guaranteed with available expedited shipping.
Important State of Idaho notary links: