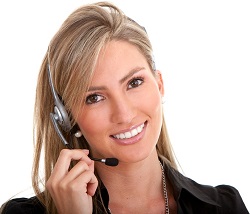 If you have been wondering how to become a Notary in your state; NotaryBonding can help. Thanks to our low-cost Notary bond package, we make it quick and straightforward to get everything you need to take the first steps on this career path. Let us help you today and throughout your entire Notary career by providing you with a Notary application, renewals, and supplies. We are proud to work with individuals located throughout the United States.
A History of Service
Since 1940, we have supported new Notary applicants nationally with unmatched expertise to guide them through every step of the application process. By following our lead, you will be guided through the Notary commissioning process while receiving everything you need to start your notary duties, including more than 100 supplies from which to select.
So, whether you are looking to become a Notary in California, Florida or in Texas, we have you covered nationwide. Contact us today toll-free at (800) 366-8279 to learn how you can become a Notary in your state. As a leading national Notary service, we are your primary provider to order:

New Notary Bond Packages | Notary Stamps and Notary Seal Embossers
Entire Notary Term E&O Policies | Numerous Quality Notary Supplies and Accessories
Employer's Blanket E&O Policies | Other Bond Types - Public Official, ERISA and Fidelity/Employee Dishonesty
TO SEARCH, CLICK YOUR STATE OR THE STATE MENU