Comprehensive Notary Public Packages for Michigan

Notary Service and Bonding Agency, Inc.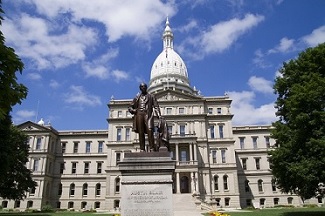 Serving more than a million notaries since 1940, Notary Bonding has been helping people get the notary public packages in Michigan they need to do their job effectively. Our team is dedicated to making it fast and easy for you when you want to become a notary public or renew your current credentials.
As your primary Michigan notarial provider, turn to us to securely purchase your required 6-to-7-year term, $10,000 notary public bond, commission expiration date stamp, official notary recording journal, notary seal embosser, and other critical notarial supplies. The bigger your notary supplies package, the more money you can save. Don't pay more only to receive less.

Our Notary Bond Packages
Select From Five Low-Cost New or Renewal Notary Bond Packages from Our Company

Enjoy a 100% Total Satisfaction Guarantee When You Shop with Us

Take Advantage of Express Notary Bond Services and Expedited Shipping
Important State of Michigan Notary Links