Michigan Notary Packages and Supplies

 Notary Service and Bonding Agency, Inc.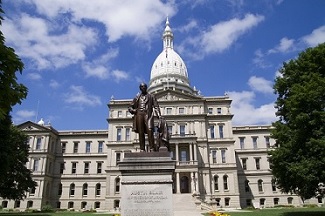 Serving over a million Notaries since 1940, we have made becoming or renewing as a Michigan Notary public fast and easy. We are your primary Michigan Notarial provider to securely purchase your required 6-7 year term $10,000 Notary public bond, commission expiration date stamp, Notary seal embosser, official Notary recording journal, and other key Notarial supplies. Save more! Why pay more and receive less.

Select from 5 low cost new or renewal Notary bond packages.

100% total satisfaction guaranteed.

EXPRESS Notary bond service and expedited shipping are available.
Important State of Michigan Notary links:
Notary change of name form.
Notary change of address form.
State of Michigan Notary manual.