---
LET'S CHAT! LIVE WEBCHAT AVAILABLE!

Do you need help or have a question? We have live webchat available to help you connect with our service support team.
Open chat hours of availability weekdays 9:00 a.m - 4:30 p.m. EST.
To start your live webchat, click on the neon green chat icon to the bottom right of this page to begin your session. 
---
WE PROVIDE AN EFFORTLESS, WORRY-FREE WAY FOR NEW OR RENEWAL NOTARIES.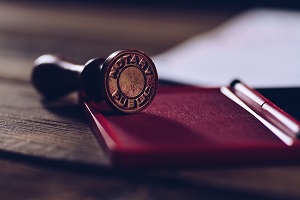 Established in 1940, we have served millions of notaries. We specialize in state-approved notary education and offer step-by-step guidance on how to become a notary or renew your notary commission.
We provide the highest quality notary service such as notary bonds, errors and omissions insurance, notary stamps, official notarial recording journals, notary embossers, supplies, and educational resources to notaries across the nation.
The easiest way to become a notary or renew as a notary for your low-cost notary bond package in Arizona, Arkansas, Florida, Illinois, Indiana, Michigan, Missouri, Oklahoma, Pennsylvania, Tennessee, Texas, or any other state. Let us help you become a notary or renew as a notary today.
CLICK YOUR STATE TO GET STARTED