Helping people for over 8 Decades on how to become a Notary or how to renew your Notary commission.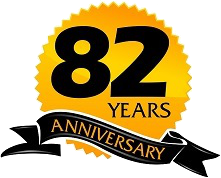 The worry-free way to become a Notary or renew as a Notary for your Notary bond in Arizona, Arkansas, Florida, Illinois, Indiana, Michigan, Missouri, Oklahoma, Pennsylvania, Tennessee, Texas, or any other state. You can count on us to make obtaining your low-cost Notary bond package quick and effortless.
NotaryBonding is committed to the tradition of trust and integrity that empowers America's Notaries. For 82 years, we have provided the highest quality Notary service such as Notary bonds, errors and omissions insurance, Notary stamps, official recording journals, Notary embossers, supplies, and educational resources to Notaries across the nation.
TO SEARCH, CLICK YOUR STATE OR THE STATE MENU