Nevada Notary Packages and Supplies

 Nevada Notary "Discount" Association Co.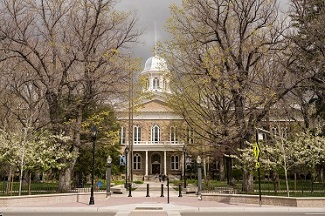 Notary Bonding is committed to the tradition of trust and integrity that empowers America's notaries since 1940. For over 8 decades now, we have made becoming a new notary public or renewing as a notary public in The Silver State fast and simple.
We are your primary notarial provider to securely order your required 4-year $10,000 notary public bond, E&O insurance policies, official notary seal stamps, notary impression seal embossers, official notarial recording journals, and other notarial supplies. Why pay more and receive less!
Choose from 5 low cost new or renewal notary bond packages.
Choose from 4 additional errors and omissions coverages.
100% total satisfaction is guaranteed.
Express notary bond service is available.