Notary Stamps for Illinois Notaries Public

Illinois Notary "Discount" Bonding Co.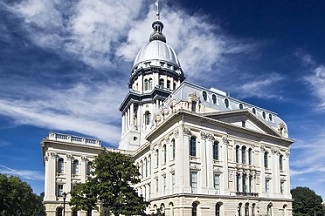 When you are ready to become a notary in Illinois or are looking to renew your current, the team at Notary Bonding is here to make the process as simple as 1, 2, and 3.
All you need to do is click, complete, sign, and send the forms to us to take the first steps necessary toward applying for—or renewing your notary public commission. We also have everything you are going to need to get started, including notary stamps in Illinois.
Since 1940, our team of professionals has been dedicated to making the process of becoming or renewing as an Illinois notary public as fast, affordable, and effortless as possible. This has led us to become the primary notarial provider in the area for those looking to securely order notary public stamps, notary bonds, official notary recording journals, and any other supplies they made require.
Important State of Illinois Notary Links