Pennsylvania Notary Packages and Supplies

 Notary Association of Pennsylvania Co.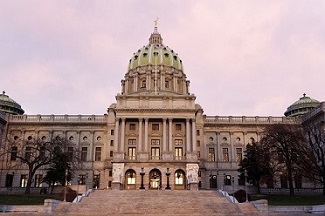 Offering a Notary program since 1940, we make becoming or renewing as a Pennsylvania notary public fast and easy. We are your main Pennsylvania notarial provider to securely purchase your required 4-year term $10,000 Notary public bond, official notary seal stamps, notary seal embossers, official notary recording journals and other important notarial supplies.
We are a state approved notary education interactive course and course quiz provider. The notary education interactive course and notary course quiz are both INCLUDED in all low cost complete mail in service new or renewal notary bond packages at NO ADDITIONAL COST to you.
Mandatory Notary Education Interactive Course & Mandatory Course Quiz: