Idaho Notary Packages and Supplies

 Idaho Notary "Discount" Association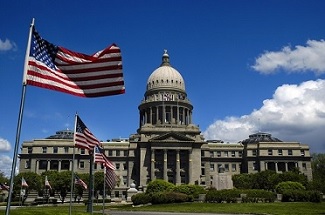 Since 1940, NotaryBonding.com has the experience in assisting "The Gem State" with becoming a new notary or renewing as a Idaho notary public. 
We are your main notarial provider to securely order your required 6-year $10,000 notary public bond, E&O insurance policies, official notary seal embosser, official notary stamp seal, certificate stamps, official notary recording journal, and other important notarial supplies.
Idaho notaries protect yourself with an E&O insurance policy today! Acquiring an E&O policy protects you as a notary public.
Express notary bond service is available.
Important State of Idaho notary links: